OUR STORY
A message from our Chief Executive Officer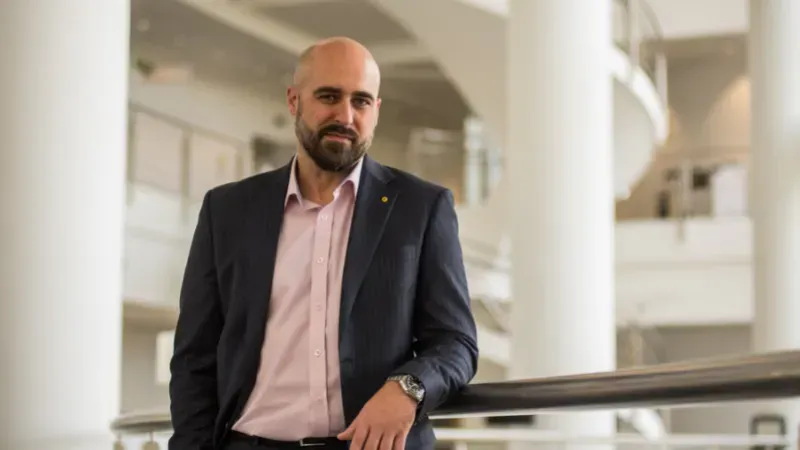 Sterling Cross is a recruiter with a difference. Whether you're a nurse, ODP, pharmacist, therapist, medical doctor or healthcare worker, we have specialist teams of expert consultants who understand your field and can help connect you to your next employer. And unlike old fashioned recruitment agencies, we don't charge placement fees to our clients, which means that we often have access to vacancies that other recruiters don't have.
Our service is free to use for candidates, and we will guide you through the process of applying and interviewing for your next role, making this as simple as possible. What's more, we can often do this without lengthy application forms and drawn-out procedures you experience when applying directly to an employer.
Our clients include the NHS, private hospital groups, mental health services, community pharmacies, elderly care and nursing homes, schools and colleges, cruise ships, GP services and specialist clinics, and we operate across the UK. We even work with some overseas employers, for those looking for a change of scenery!
Contact us for information about how we can help you find your dream job! Or you can search our jobs page for current vacancies near you.
2023

2003

2004

2005

2008

2009

2010

2012

2014

2016

2018

2021
Celebrating 20 years trading
Sterling Cross celebrating our 20 year trading history
Company established
The company is founded in January by partners Sean Newman and Paul Turner, operating within healthcare and financial services. In May, a partnership with Friends Provident is formed to help develop their adviser network.
Company acquisition
​Advertising agency Four2Five is acquired.
Company moves to Dover
New offices opened in Dover to accommodate larger teams.
Healthcare expansion
​Following the financial crash, the company moved to focus purely on it's healthcare division.
Record breaking pharmacist recruitment
​Helped Coop Pharmacies achieve their lowest ever annual cost-per-hire.
Record nursing press advertising
​Became the UK's largest print advertiser of jobs in the nursing press, overtaking the NHS.
Company expansion
​Formed specialist mental health department. Founding Partner Sean Newman takes part in Olympic Torch Relay.
Company moves to Discovery Park, Sandwich
The company relocates to state-of-the-art premises inside the UK's largest medical campus in Sandwich, Kent.
Major NHS nurse recruitment success
​Worked with Kings College Hospital NHS to achieve sub £1000 cost-per-hire for qualified nurses over a period of 12 months.
NHS annual contract award
​The company celebrates winning it's first annual NHS contract for permanent staff.
Covid-19 vaccinators programme awarded
Sterling Cross wins the contract to supply clinical staff for mass vaccination centres in London. In addition, the company takes on an RPO contract for a major London NHS Trust.
​
Sterling Cross is always on the look out for top recruitment talent. Find out how to start your career in one of the most rewarding and vibrant companies in the sector. We look for determined, ambitious, resilient and target-driven individuals to join our team. Join us and you'll be a part of a close-knit and supportive company.
​Our culture enables team members to build strong relationships with clients and colleagues , we train, nurture and develop you to develop an exceptional understanding of the industries in which you work.
A competitive remuneration package, including a strong basic salary and transparent bonus structure, plus many other rewards including performance prizes, paid social events, pension.
​Investment in training and development remains a priority for Sterling Cross. We have developed kick starters, apprentices and experienced recruiters. Whether you're joining as a graduate or you're joining as an experienced recruiter, the opportunities for you to learn, grow, and progress are within reach
​We're interested in speaking to recruitment consultants at all career stages, whether you're embarking on your first role or you've reached senior level.
​