WHO WE ARE
Sterling Cross is a specialist healthcare recruiter who is uniquely positioned in the market as it charges no fees or commissions on placement!
Our specialist teams provide recruitment services within the fields of:
NHS - Acute hospitals & surgical centres, operating theatres, mental health, community, elderly care and specialist care
Community pharmacy
Radiography - General, CT, MRI, Sonography, Mammography and therapy services
Physiotherapy
Allied Health - Doctors , counsellors, psychologists, social work, occupational therapists, speech and language therapists
Sterling Cross has head offices in Sandwich, Kent and services both public and private sector clients across the UK. The group also owns an advertising agency that ensures our clients receive the very best online advertising rates.
Sterling Cross was launched in 2003 by two partners with over 60 years of combined recruitment experience . They personally ensure that both clients and candidates receive professional advice and that their specialist consultants understand and match the necessary skills of candidates with the essential requirements of their clients.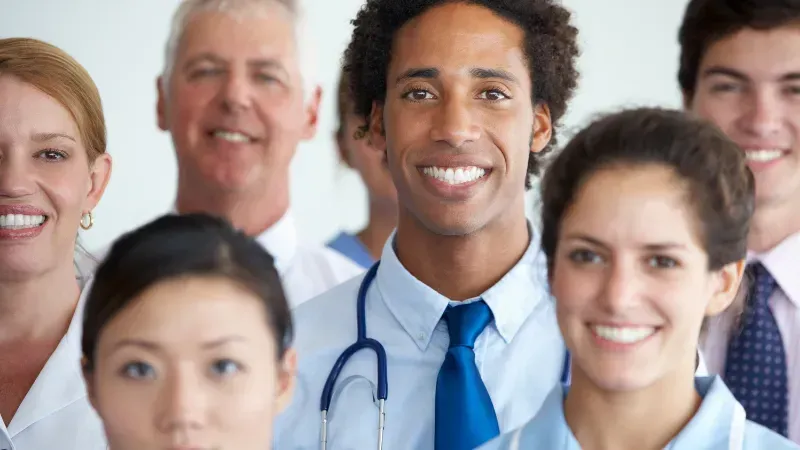 We have invested in state of the art candidate sourcing software and have over 30,000 candidates registered across the UK. We have access to a talent pool of thousands more through our job site affiliations.
Our unique recruitment service also incorporates specific headhunting, job board advertising and social media recruitment. This includes Linkedin, Twitter & Facebook.
As we do not charge fees or commissions on placement our experienced team of career consultants will provide ideas and advice on career options, but without trying to shoehorn candidates into roles in order to make a fee.
Whether you are looking for staff or a new career let Sterling Cross take the strain out of the recruitment process and journey.
Jobs Available

Placed Candidates

Years of Experience
​"We have used Sterling Cross on several occasions to recruit some hard to fill roles across different areas with successful outcomes. We were thoroughly impressed with their level of communication and found everyone very personable and friendly. Their strategy and costing for recruitment aligns well with the needs of our organisation"

Mental Health Jobs

Regional Charitable Organistaion

Adferiad Recovery

​​We are a private hospital in SW London that need to recruit highly skilled healthcare professionals to work with us. Sterling Cross took time to work with our departmental heads to ensure that they understood our requirements. They developed a proactive and innovative recruitment campaign, kept us updated and provided regular leads. Ultimately they helped us successfully fill several jobs with excellent candidates.

Hospital Nurse Jobs

St Anthony's Hospital Director

Spire Healthcare

​"We recommend Sterling Cross to work for us on a couple of different recruitment campaigns, looking for pharmacists to work in GP Practices across the South East and in our remote hubs in Kent and London. We ended up recruiting around a dozen pharmacists, several of whom have gone on to form a key part of our leadership team.

I can't recommend Sterling Cross highly enough"

General Practice

GP Practice Pharmacist

Firza

​"I have engaged with Sterling Cross on several occasions.... It's a friendly, professional and thorough service that they offer and I would have no reservation in recommending them"

Nurse Jobs

One of the UK's largest independent health care providers

Four Seasons Healthcare

"I have been very pleased with the way Sterling Cross have managed our recruitment.

As a company we have had many successes with Sterling Cross, which I am delighted about. I would definitely recommend Sterling Cross for a fast, efficient and friendly service"

Pharmacist Jobs

Leading Pharmacy Group

Day Lewis Pharmacy