​
Community Pharmacy
​Community pharmacists work at the front line of healthcare in cities, towns and villages across the UK. They typically work in stand alone pharmacies or out of local healthcare centre pharmacies and doctor's surgeries.
As a community pharmacist your job role would be all about helping healthcare patients and the public, dispensing prescriptions, assessing their conditions and making decisions about which medicines they should take.
You'll be involved in dispensing medicines and offering your patients advice and practical help on keeping healthy. It is a very responsible job and community pharmacists tend to be highly respected members of their communities.
Community pharmacists are also taking on more of the clinical roles that have traditionally been undertaken by doctors, such as the management and monitoring of long term conditions, for example asthma and diabetes, as well as delivering flu/covid vaccinations, and conducting medicines reviews. They also help people give up smoking, alter their diets to make them healthier and advise on sexual health matters.
Some community pharmacists own their own businesses and enjoy the challenges of management and having responsibility for staff, stock and premises that this brings. Others work for large pharmacy chains and have the opportunity to move around and/or progress onto more senior roles within an established company structure.​
​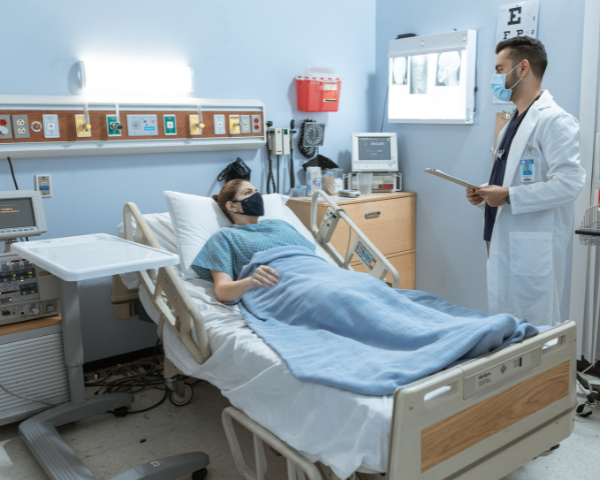 ​
​Hospital Pharmacy
​Hospital pharmacists are a vital part of the healthcare team. Working in either the NHS or private hospitals, being a hospital pharmacist means you're part of a team where the focus is firmly on patients.
There's a lot of variety in hospital pharmacy in terms of what you can do and you will always be working within a team of pharmacy staff which include pharmacists and pharmacy technicians.
You might get involved in manufacturing, developing, testing, supplying and monitoring the effectiveness of all of the medicines used in the hospital.
You'll also provide advice to other healthcare professionals and not just patients, you may evaluate medicines and develop protocols.
You may then specialise later in your career in conditions such as mental health, cancer (oncology) and the heart (cardiology); and specialist areas of practice, such as paediatrics (child health), and the care of older people. Pharmacists also work in urgent and emergency medicine departments, quality assurance, clinical trials, and in medicines information departments.
You will have opportunities to progress into management or teaching roles within the hospital and work closer with the wider healthcare team (e.g. doctors, nurses).​
​
​
​
​Industrial Pharmacy
​About 4% of pharmacists working in the UK are employed by the pharmaceutical industry. Although the number is relatively small, they have a vital role in the complex processes of developing and supplying medicines to the market.
Industrial pharmacists work in companies that essentially manufacture medicines, however there are many different stages of this process, and pharmacists are involved in most of them. From initial design to public launch and sales. You'll be using the latest technologies, processes and methods to develop new medicines for patients.
Although many pharmacists begin their industry careers in a lab-based role, pharmacists work in many non-lab roles. For example in:​
Medicines information / Regulatory affairs / Marketing and business development
Industrial pharmacy can be an extremely rewarding career path, leading to managerial and other positions that are not traditionally associated with pharmacy.